Good food, great people, and a brand-new vision
Culinary career opportunities abound in an often-overlooked market segment: Senior living
By: Richard Gould
Non-traditional might just be a whole lot better. In fact, there are abundant career opportunities that too often are overlooked by those seeking to advance in the culinary world. 
On TV it's all about celebrity chefs, and on the street it's a battle between locally owned eateries and those big national chains, but for those seeking to live their dreams while feeding their souls, there's another option. 
Rosecastle at Delaney Creek is a senior living community in Brandon, Florida, where there are exciting opportunities - for the those that enjoy the culinary arts. Rosecastle is currently hiring cooks, kitchen staff and servers.
If you hear "senior living" and immediately picture a somber environment, you're not alone. Plenty of people make that same mistake, but that's not the scene at Rosecastle. And you recognize the difference the moment you walk in the front door. One glance and it's clear immediately - this is a resort-like community full of light and life. The folks who call Rosecastle home are a vibrant and engaged group of residents who appreciate the finer things.
Chef Stan Strong has served as Rosecastle at Delaney Creek's dietary director since 2016. For Strong it's not a job, it's his calling. 
"I was raised by my grandmother - she lived in a retirement community, and she raised me there, so I was always around the elderly. I have passion and respect for these folks," he said. "This isn't a job where I have to drag myself out of bed - I like to be here."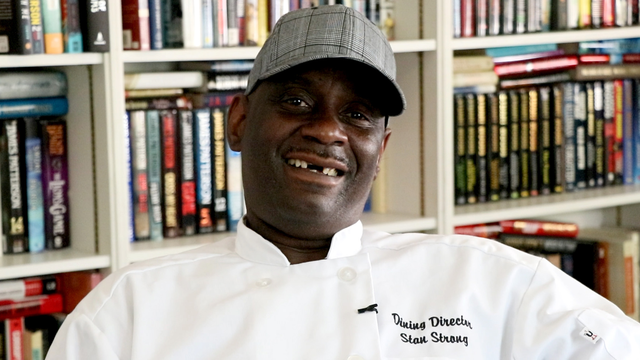 Cooks
Strong's crew serves the residents three meals a day, seven days a week. The best cooks will thrive on creativity. They'll become proficient in taking what might be ordinary ingredients or a standard recipe and deliver a gourmet, meal that residents rave about. It's all about customer service.
The ideal candidate would have at least one year of experience cooking in a formal setting, but Strong prides himself on his willingness to train the right candidates. Rosecastle's cooks approach things a little bit differently than what you might have seen on TV. Strong's no diva - he's more like a player-coach - and he thrives on helping his teammates reach their potential.
"I love this job because it gives me the opportunity to teach others," he said. "The best part of working here is the staff, everybody has each other's back. Teamwork. Nobody's saying, 'It's not my job.'"
The role has more in common with banquet-style cooking than it does with restaurant dining. The staff knows how many meals they'll be serving long before "the rush" walks through the door, and the day's menu choices are known well in advance of service. While it's not uncommon for typical restaurant staff to be shutting down at 11 p.m., Rosecastle's crew ends their nights at 7 p.m., which is perfect - especially for those who have families waiting at home.
"There's far less stress in the kitchen; this isn't a high-pressure environment," said Rosecastle's Executive Director Christopher Kmet. "You always know how much to prepare at the beginning of every shift. You're never going to have to deal with a two-top, a four-top, and a twelve-top that just got seated at the same time as the tickets keep coming flying into the kitchen nonstop." 
Kmet is looking for talent. He'd love to find the perfect up-and-coming sous chef for his team. He's on the lookout for innovative cooks who are dedicated to service and who have a heart for working with the elderly. These jobs aren't for just anyone. 
"You definitely need to have a love for the geriatric population," he said. "You can't come in with the wrong attitude - you need to be open to learn. You need to be personable, a team player."
Strong describes Rosecastle's cuisine as hearty homestyle cooking. 
"The residents love southern cooking - fried chicken, macaroni and cheese - that kind of thing," he said. "We get to do a lot of scratch cooking."
Dietary Aids
The other half of Strong's team are the servers. At Rosecastle at Delaney Creek they call them "dietary aids." They serve meals to the residents, keep their drinks full, and get them whatever they might need. When the residents finish their meals, the dietary aids clean the table, reset it, and get ready for their next diners. Then, when mealtime is over, they do the washing up. 
"It's full-service hospitality," Strong said. "They take great care of the residents here - they love the residents here. I respect the way they treat the residents." 
Strong's chief requirement for dietary aids is attitude. Someone who's willing to work hard, someone who gets along with and respects the elderly, that's the ideal candidate for a dietary aid. Those who come from the restaurant world to the senior living environment may be surprised that tips and gratuities aren't part of the job, however Rosecastle at Delaney Creek provides wages that are on a sliding scale according to experience, and any server who's ever gone home with empty pockets after a slow shift will appreciate the difference.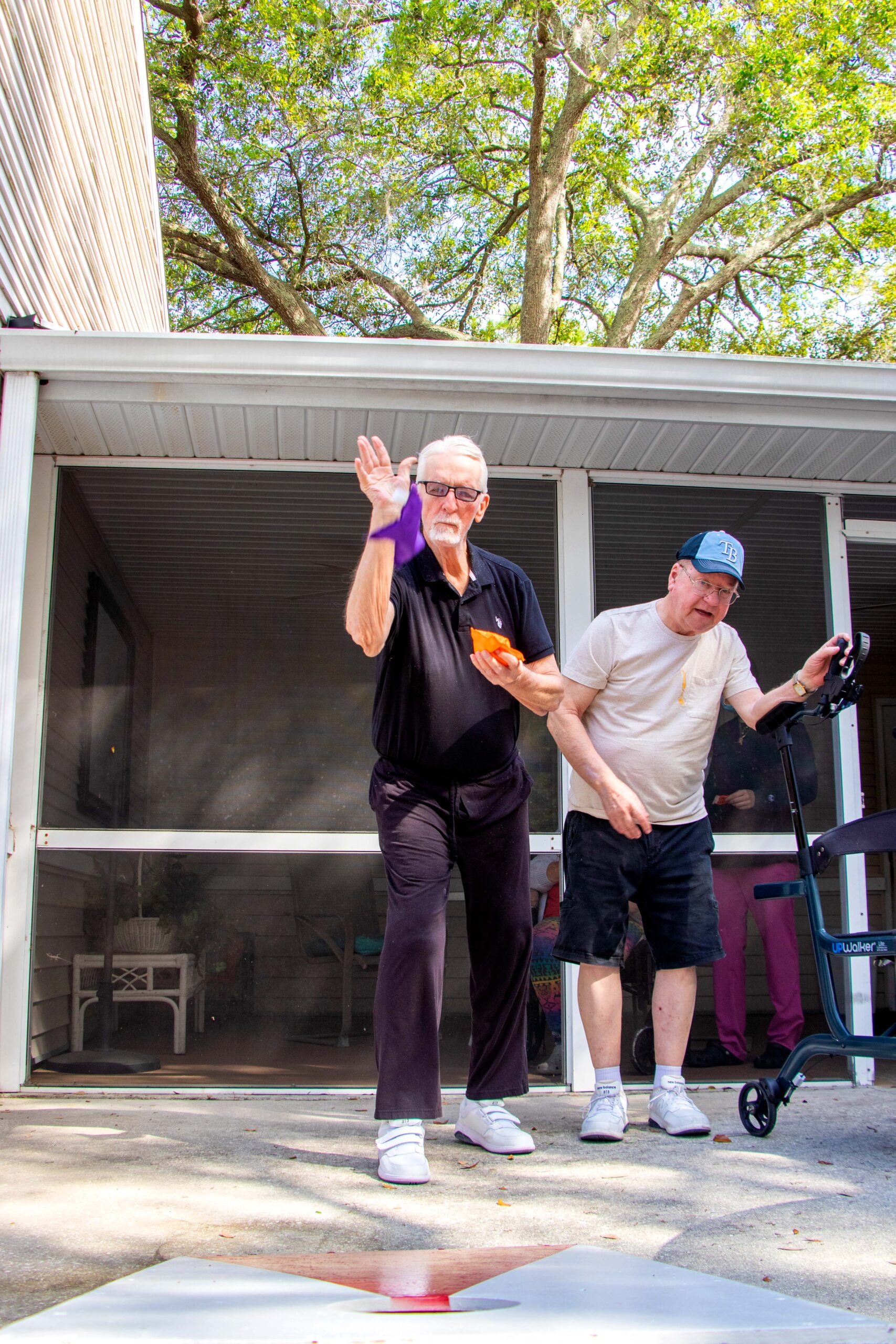 "Previous experience as a dietary aid would be great," Strong said. "But it's not required - my motto is, 'have job, will train.'" And there's room for advancement.
"I've had aids who decide they want to come into the kitchen and learn to become cooks, and I've trained them for that," Strong said.
Two shifts are available. Full time staff work 6:30 a.m.-2 p.m. and part timers work from 4-7 p.m.
Whether you're a culinary veteran looking to make a change or simply excited by the opportunity to start a career in the industry- there's a place for you at Rosecastle.
For more information go to brandonseniors.com or call (813) 655-8858.